Next up in our Behind the Scenes features is our Character Artist, Matt Aldridge (click the title above to read Matt's answers in full).
Matt quietly and confidently goes about his days bringing life to our games' characters. But looking at his phobias he seems most comfortable with people on screen 😉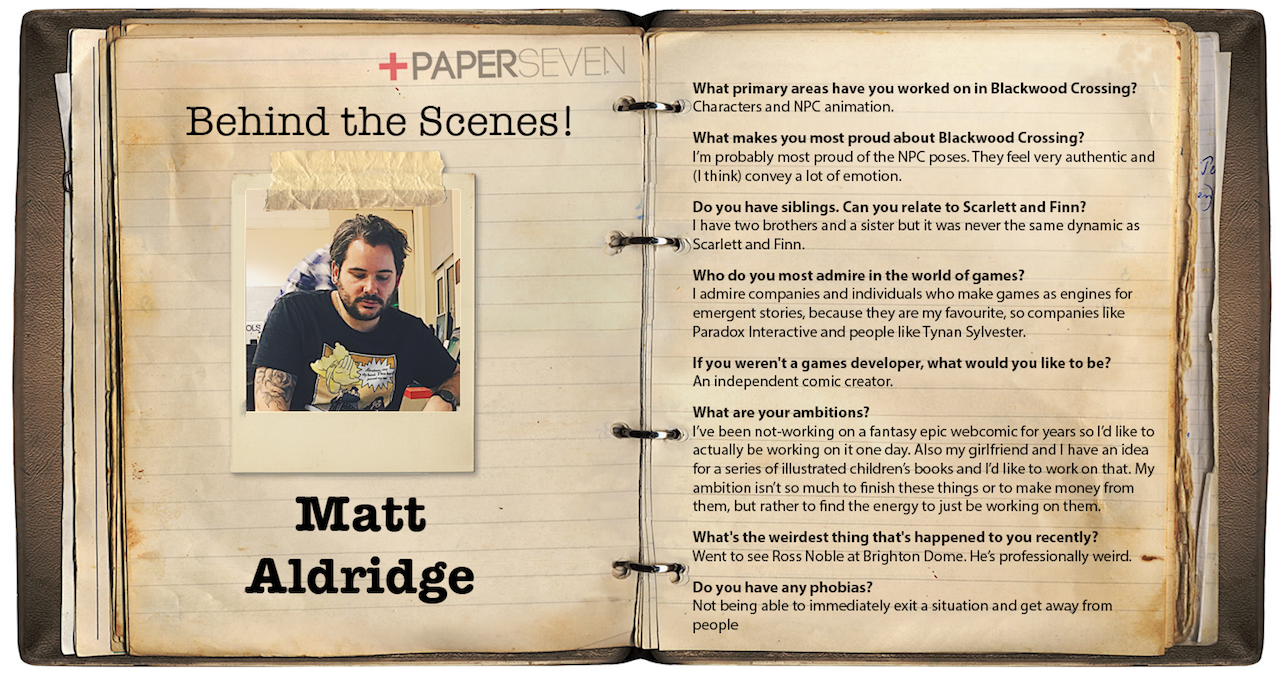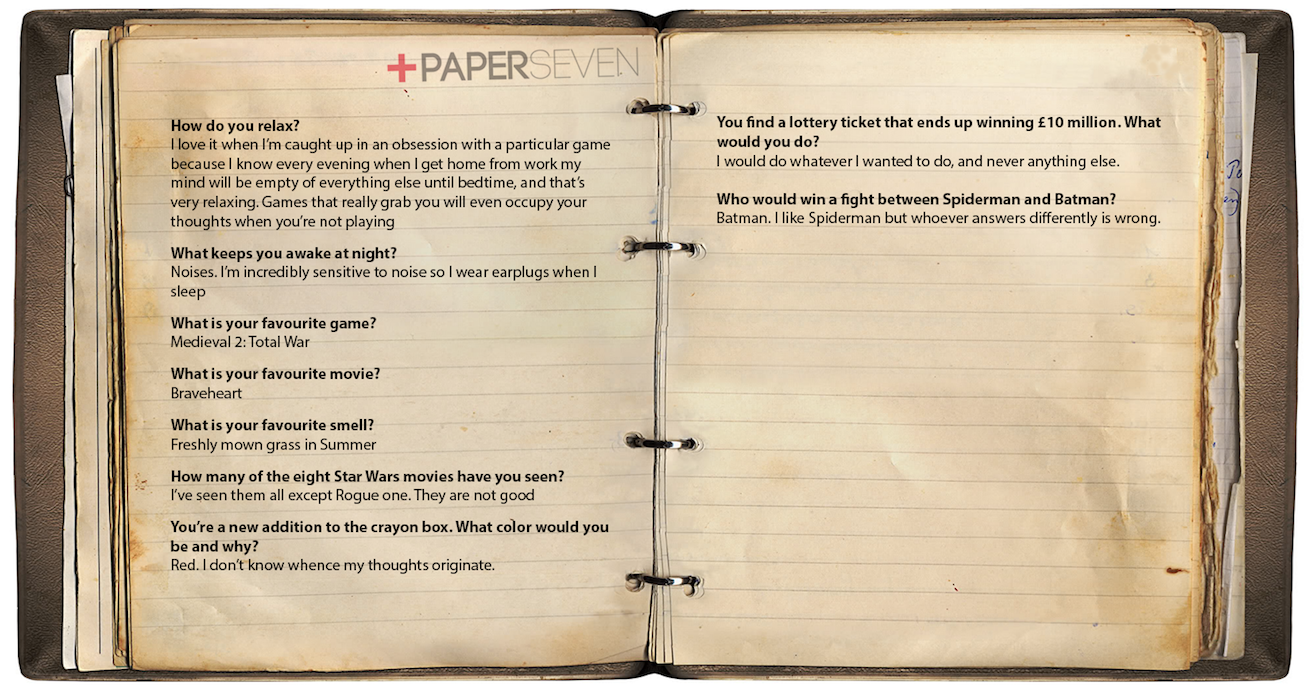 See you next week – have a lovely weekend!
x