At the core of Blackwood Crossing is the relationship of siblings Finn and Scarlett.
It's been absolutely crucial for us to create a connection that's believable and engaging. And thankfully everyone who's experienced the game has felt it, and say they're enchanted by how real the connection is.
Here we examine their bond in more detail.
THE UPS AND DOWNS OF SIBLINGS
Being siblings, we had to look at Finn and Scarlett's relationship through our own eyes.
Most of the PaperSeven development team have brothers and sisters. We didn't necessarily realise it at the time, but we started to craft Scarlett and Finn's relationship based, in part, on our own experiences.
Younger brothers are, almost by definition, a pain in the butt! But they're also loveable, and we yearn to protect them. Their character is defined by being the second child and having to fight for attention from an early age, giving them a confidence that is both appealing and attractive.
We were keen for Finn to exude a 10-year-old's confidence and charm. So, you love him…but sometimes, just sometimes…!
The voice actors realised this balancing act of emotions brilliantly….but more to come on that later!
KINGS OF ALL THEY SURVEY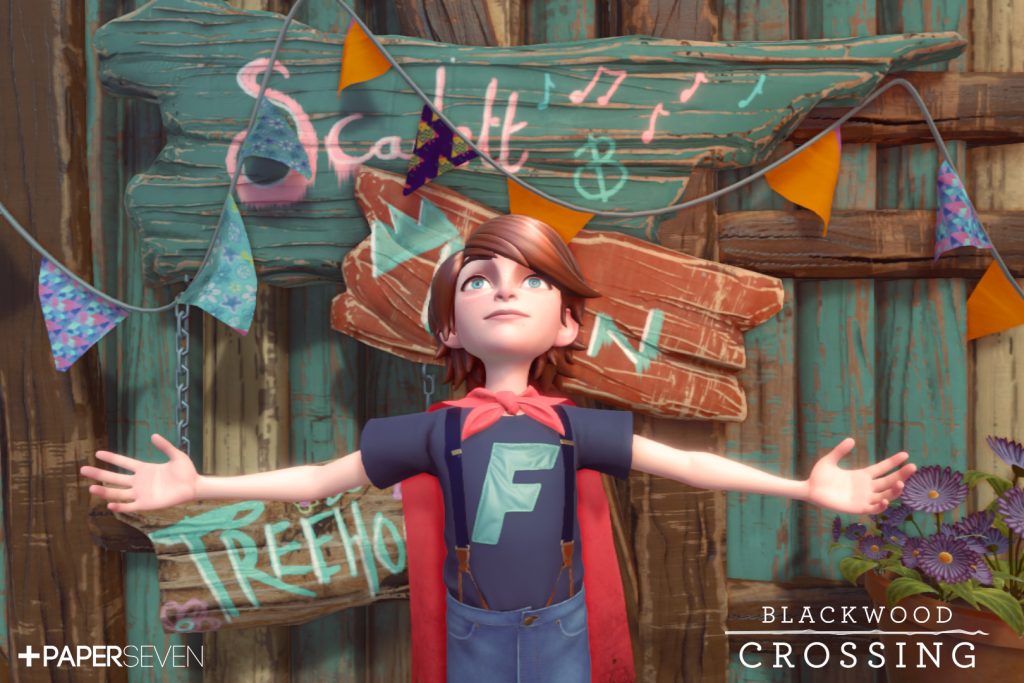 Ever noticed how children, especially boys, are possibly the most over confident and precocious mammals on the planet when they get to the end of primary school?! There's a good reason for that. When you're the biggest fish in the pond you are the King of all you survey.
The trouble is that your next stop is secondary school, and you're bumped down the pecking order so that you end up a much, much smaller fish in a veritable ocean.  This is where Scarlett's been the last couple of years.
As is natural at that age, she's making new connections, discovering boys and taking steps into an ever wilder world. And it's these changes that have seen them grow apart.
The strain of this separation is something that players will be able to relate to. It forms the very heart of Blackwood Crossing's sibling relationship.
THEIR SPECIAL BOND
Having been orphaned as young children the bond between Finn and Scarlett has always been stronger than you would normally expect. Special.
Finn always looked to Scarlett as more than just a big sister. She's his connection to their parents, and his roots. It's a connection he can't remember as their parents died when he was very young.
So, as Scarlett has become more distant, Finn's sense of loss runs ever deeper.
Our hope is that players really 'feel' this – increasing the emotional connection with the game…